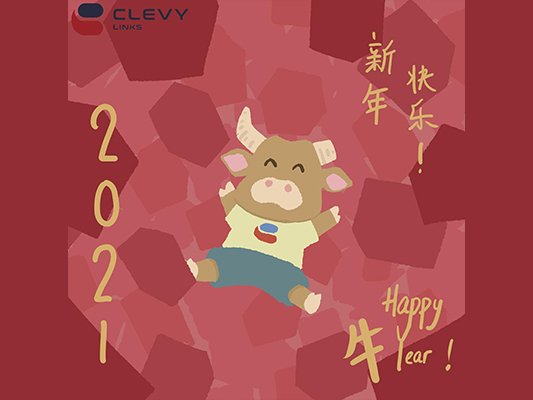 Happy 牛 Year from Clevy ! In 2021, let's connect the world with parcels !
Clevy celebrates 2021 and sends Happy 牛 Year to the world, after a challenging 2020. In this new year, Clevy's team remains dedicated to provide the best experience of parcel shipping for its customers and partners.
On behalf of all Clevy staff, we wish you a Happy 牛 Year 2021 !  But why 牛 ? In Chinese, 牛 is actually pronounced "niu" which is very similar to "new". And not only does it mean "ox" – the new Chinese year – but also "awesome" in colloquial Chinese.
In short : Happy Awesome New Year of the Ox !
According to Chinese calendar, the year 2021 starting on February 12 2021 is associated with the metal ox. An auspicious animal in a lot of cultures, the ox represents strength, hard work and prosperity.
As a challenging Year of the Rat is closing, Clevy stays committed to proposing the best parcel shipping network to its customers and partners, from China to the world and from the world to anywhere.
We are ready for a 牛 year !