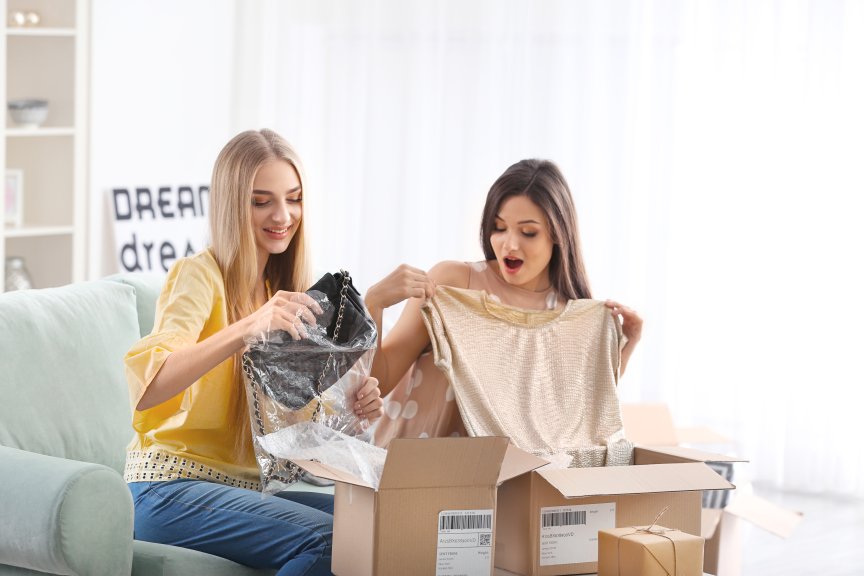 Global Tracking Solution – How to track my parcel?
As the cross-border e-Commerce have been emerging, platforms with international shipping and delivery solutions are multiple, and shipping from China or other countries can be rough.
CLEVYLINKS has been offering solutions to make it easier to ship a volume of parcels and packages and to have them tracked during their journey.
Among the multiple shipping solutions with tracking options 3 of them are listed below:
It describes the shipment method where the parcels are delivered with respectively tracking information (tracking) and where the delivery is made against signature (Registered) ; both services offer a tracking number. It is as a more secure method of shipping products to the recipient. These solutions are recommended for items with a certain value.
With regards to the time of delivery from China , these parcels generally take between 7 and 40 days from the date of order to reach their recipient. Indeed, this lead time includes the time for the Seller to prepare the order and release it to us, for us to process the parcel, consolidate it with the parcels going for the same destination, process the export declaration, ship by international transport, process the customs clearance, and deliver home to the buyer. If sent from other countries than China, the lead time can vary depending on each country's customs process and local business days, please contact us for further details.
If a recipient has not received his parcel and that the package is displayed in transit for more than 60 days from the date of the order, the recipient will be invited to contact the marketplace or the seller directly for information. Track your parcel to make sure it has reached the destination country.
Untracked (Non-registered Parcels).
This shipping solution is the most economic. Parcels sent without complete tracking information are used by a majority of sellers offering the shipping fees to their client thanks to this CLEVYLINKS economic shipping product. Nevertheless, the delivery notification is not provided.
This option is mostly used when an order is placed with AliExpress, Wish, Joom, as most of sellers offer free shipping services to countries across Europe and the U.S.A and many more. This solution is suitable for items with a small value and for the orders that are not needed on an urgent basis.
Note that CLEVY also provides its own express delivery solutions to certain countries, especially in Europe, for a total shipping time between 3 and 9 days.
CLEVYLINKS, a reliable shipping service with global tracking information.
A recent report shows that 52% of merchants do not provide global shipments because of the cost of shipping. In addition, 42% of them were worried about dealing with foreign taxes. "An online seller's shipment experience can carry as much weight as the marketing or items themselves" Mark Adams, BigCommerce
CLEVYLINKS use a complete range of delivery and logistics services made for professionals of B2C cross-border e-commerce. All the solutions offered by CLEVYLINKS are fully developed, managed operated by CLEVYLINKS to offer you the best delivery rates on cross border deliveries.
How to track my parcel CLEVYLINKS?
The parcels can be tracked by typing the tracking number in the search bar above and you will know where your parcel is, you can search up to 10 parcels at the time.
If a message shows that "the service chosen for this parcel is untracked, from this point no additional event will be displayed", your parcel is not tracked.
The parcels and packages that are sent over through unregistered mail generally do not have tracking details. Where a customer is looking forward to track their order on CLEVYLINKS, he/she can see the first miles to the destination country, the last tracking status will be "Arrived in destination country". After that step, the parcel is not tracked and will arrive in the recipient mailbox in the next coming days.
Get the tracking event details for AliExpress tracking, Joom logistics tracking , Jumia tracking and BangGood tracking if tracking events are available and find out how to track a package or a parcel for all your Clevylinks parcels.
CLEVYLINKS for eCommerce: Offering tracking information to your customer is a key success factor
If the purchase and the delivery is made via tracked mail or other tracked solution during the check-out, it makes it simpler to provide to your client the last delivery status about his parcel. With tracked, CLEVYLINKS provide innovative tracking information updates from the origin country to the last mile delivery.
CLEVYLINKS provide a quick and clear tracking service. As a carrier CLEVYLINKS is making sure the end consumers feel relaxed about their purchase with the last updated package tracking information even if their tracked parcel is in transit within the given time period.
For any issue or delivery exception contact the marketplace or customer support first for questions regarding parcels delivery. You can also contact CLEVYLINKS. We recommend CLEVYLINKS tracked, registered or express shipping solutions for your parcels, to get the best tracking details up to the recipient door step.
CLEVYLINKS integrate the whole chain of collecting parcels, sorting, arranging, transport, customs clearance and package delivery, in effective door to door solutions that clients like online sellers or e-platforms can directly access at a competitive price.
Follow ClevyLinks on Wechat!