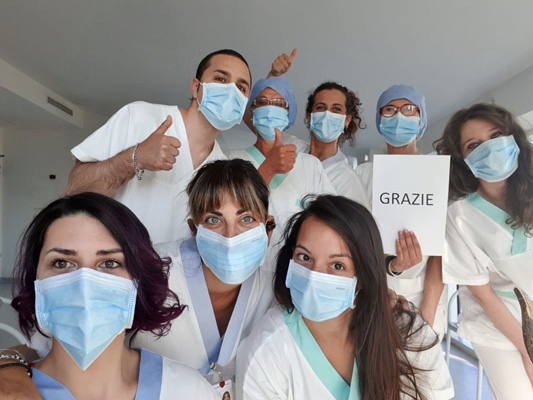 Clevy ships masks donation to Italy and Spain for European Chamber
Clevy is currently bringing its international expertise and logistical support in shipping a donation of 10 000 surgical masks to medical institutions in Italy and Spain on behalf of the European Union Chamber of Commerce in China.
The 10 000 masks are part of two donations received in March 2020 by the European Chamber from the China Center for the Promotion of Small and Medium-sized Enterprises and the Shandong Department of Commerce. As the virus was peaking in Europe, it seemed meaningful for the Chamber to send those masks echoing the fact that medical supply and equipment were shipped from Europe in February to support China's fight against the Covid-19 outbreak.
Choosing Italy and Spain was actually driven not only by the impact the Covid-19 was having on these countries, but also by the circumstances, as explained on the Chamber's website : "the mothers of two of our beloved staff members, Pablo and Federica, are medical professionals at the institutions to which we donated the masks."
Still, the Chamber had to find an efficient way to ship its donation and asked Clevy about the possibility. The company itself was similarly more than willing to bring support in any way through its cross-border shipping solutions. As a result, starting the last week of April, the Chamber is able to ship masks to three medical institutions of Italy and Spain by accessing Clevys' solutions free of charge. Masks have already left China and reached their beneficiaries within 5 to 10 days.
Due to the pandemic, shipping solutions for individuals living in China are actually in high-demand in order to support friends and family in Europe. Having increasing requests, Clevy decided to partner with Ship24 to provide a C2C access to its shipping solutions, through a dedicated web platform run by Ship24.com allowing individuals to ship timely and cost-effectively. The service is foreseen to get operational before the end of May.
More on the European Chamber : https://europeanchamber.com.cn
More on Ship24: https://www.ship24.com