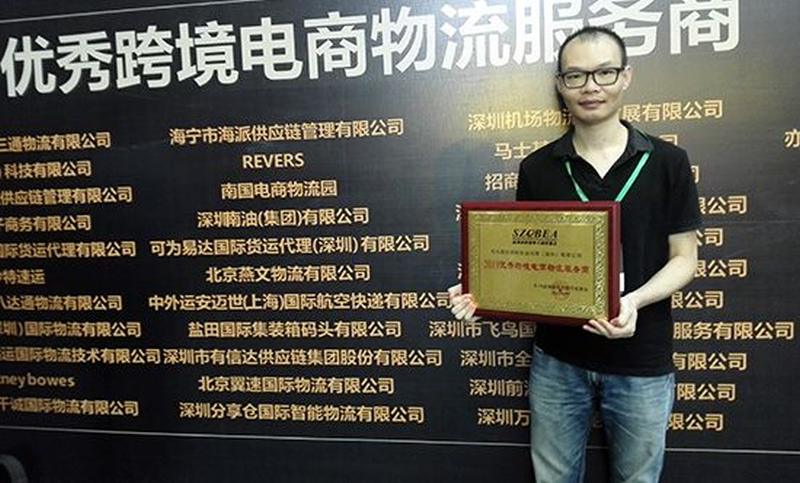 CLEVY receive an award for cross-border e-commerce logistics
At the occasion of the cross-border e-commerce festival that was inaugurated in Shenzhen on June 16th, 2019, CLEVY has received an award for its leading position in the field of cross-border e-commerce logistics, based on the votes of experts and e-merchants.
Sunny LI, CLEVY Operation and Customer Support Manager, received the award on behalf of the company.
Sunny thanked the jury and mentioned that this award has a very high value for him as e-merchants were composing the jury, and that the satisfaction of the customers is the highest reward.